Breakfast is known in the Philippines as Agahan or Almusal. Philippine breakfasts vary from moderate to very heavy, depending on tradition. Nutritional experts have referred to breakfast as the most important meal of the day, cite studies that find that people who skip breakfast are disproportionately likely to have problems with concentration, metabolism and weight.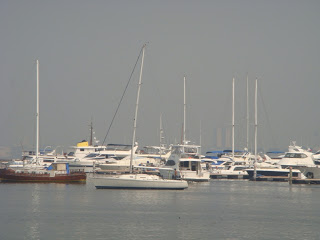 I love breakfast. Who doesn't is anorexic for sure. Breakfast with beer, have you tried? yay!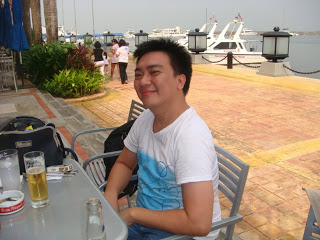 The most relaxing location to spend your breakfast in Manila is in the Harbor Square. It is located beside the Cultural Center of the Philippines facing the Manila yacht club. A small packet at the heart the metro that caters not only a vast choice of restaurants but also offers cool place to hang out with friends or family.
A glimpse of a dragon boat performance while chatting and savoring your food or just hanging out with friends is spectacular.