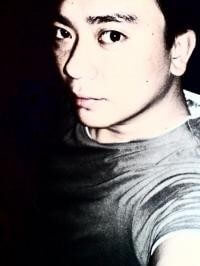 I am Rome. I belong to a set of people called "young adulthood". Just like the other member of my set, I'm discovering with eyes full of wonder, the thing called LIFE. I delight at its rhythm, swing at its dances, laugh at its funny strokes, marvel at its fast-paced technology. Much have I seen in my long quarter life - things that often times defy reasons and explanation. Yet, what I have seen here from my point of view, is perhaps the strangest of all........
There are people who feel the sense that everyone is, somehow, doing better than them. There are some friends who are bored with their social interactions. There are plenty of intellectual, articulate beings but have a tendency to hold stronger opinions, insecure to the fact that their actions are meaningless. There are those who are disappointed with their jobs, insecure regarding their present accomplishments and thinks that the pursuits of one's happiness are useless, seeking life at the end of the rainbow.
But there's another version of my generation I encountered, there are those who have the road-map providing answers, there are those who went to college. Those who work blue collar jobs, white collar jobs and self employed.Those with money. Those with relatively few obligations. Those who touches rainbow's colored arc and knows each color's meaning. Those who knows the spectrum of light.
All I wanted was to fly a kite, but the wind has other ideas.
The deep, soul-searching questions that keep me awake at night; the tough, hard-hitting questions that sometimes too afraid to ask even myself; Would there be a hand to guide my hand to reach other hand? Would there be a man who would guide towards a righteous decision?
After last month when I celebrated my birthday, month of regularly beating myself to a mental pulp because I wasn't living up to my own standards, it was the simplest of facts that jolted me out of my funk: I was normal. When the twentysomething sources unloaded on me their fears, doubts, and uncertainties, I realized that my insecurities were common – and that I therefore wasn't a freak after all. That was all I needed to know, for now.
(to be continued......)